Electric knife sharpeners generally have a built-in small direct/AC motor, which is connected to 220v city power through a transformer (ie, power adapter), and is also 220v/110v compatible, which is basically universal. In addition, the adapter is usually 12v, so products equipped with a car power adapter can be easily used in the car.
A circular sharpening material is installed on the rotating shaft of the electric sharpener, and this part is generally called the sharpening head. The materials used for the sharpening head include ordinary grindstones or alloys. For higher-end products, electroplated diamonds and special ceramics will be used. According to the different requirements of the fineness of the sharpening, the electric sharpener can also be divided into a one-stage sharpening head design and a multi-stage sharpening head design. Generally, the design of multi-stage sharpening heads will include two parts: rough grinding and fine grinding. The fine grinding part will use high-precision ceramics and diamond powder of 600 mesh or more.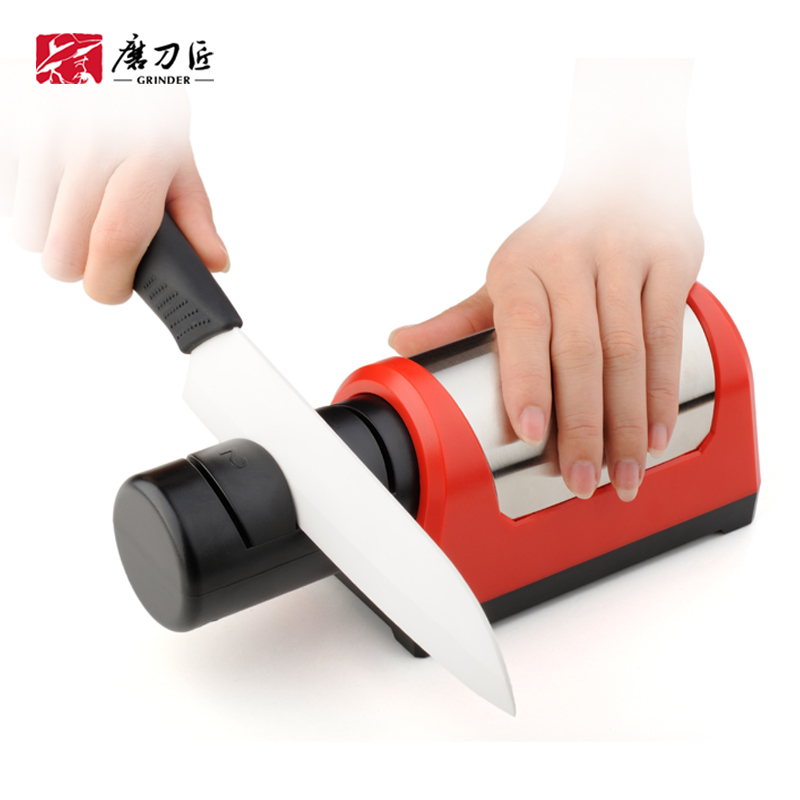 The service life of an electric sharpener mainly depends on the quality of the motor and the wear resistance of the sharpener. Among them, the motor has a relatively long life. The sharpening head is generally defined as wear parts. At present, most of the products produced by manufacturers adopt an integrated structure, which causes the whole machine to be scrapped once the sharpening head is damaged, which is neither economical nor environmentally friendly. Fortunately, for the newly launched electric knife sharpeners, brands have begun to adopt the design of replaceable sharpening heads. Such products are relatively more cost-effective.